Providing expert
mortgage advice

in Huntingdon

Finding mortgage advice in Cambridge & Huntingdon has never been easier with us. As a seasoned mortgage broker, we have assisted countless customers with their mortgage journeys, providing personalized help and support. Our expert team saves you time and money by finding the right mortgage product for you. We understand that taking on a new financial commitment can bring emotions ranging from nerves to excitement. Our goal is to ease your stress and overcome any obstacles by providing top-notch mortgage advice in Huntingdon throughout the process, regardless of whether this is your first mortgage experience or not."

Book Online
All of our customers receive a
free mortgage appointment

!

What sets us apart from a bank or building society is our extensive access to a panel of lenders with a wider range of products. As a responsive mortgage broker in Cambridge & Huntingdon, we provide quick answers without the wait. Our team is available every day for your convenience, book online or give us a call. At our core, we strive to make the mortgage process as stress-free and straightforward as possible. We go above and beyond for each customer, as reflected in our glowing customer reviews.

Our Reviews
Popular Mortgage Scenarios in Huntingdon
Our Customers Love Us
5.00 Rating3 Reviews
Jessica
Very responsive even in late evenings! Answered all of the questions that I had, explained the whole process through out and made the house buying process so much easier!
6 months ago
Anonymous
Great service, very efficient.
1 year ago
Anonymous
Helen was lovely to chat with, she booked me in for an appointment with a broker within minutes of me sending an email enquiry on a Sunday and explained everything about the process really well.
8 months ago
Steven
Great service. Would definitely recommend to people struggling to get a mortgage. Cambridgemoneyman, a huge thank you from us
3 years ago
Eamonn
Spoke to several Mortgage Brokers about my situation and having talked to Malcolm, he fully understood my views and gave me his honest opinion. A very professional, friendly, and efficient service that enabled us to the best mortgage on the market.
2 years ago
Bailey
Massive thank you to Malcolm and the team at Cambridgemoneyman. We were very impressed with the level of service we received. As first time buyers, we were thrilled with the mortgage rate that got recommended for our circumstances, and we will...
3 years ago
Our Simple 4-Step Process
Take Advantage of our Book Online System
Book an appointment with one of our knowledgeable advisors at a convenient time and date using our online booking system.
Free Mortgage Appointment - Speak to an Expert
When you contact us, you will be paired with a mortgage advisor in Huntingdon who will gain an understanding of your financial situation and assess your affordability. They will also provide you with an Agreement in Principle.
Finding a Suitable Product
Once your appointment is complete, your advisor will search through thousands of deals to find the best one for you. Upon your approval of the recommendation, we will move forward with your mortgage application.
Let's Submit Your Application!
Once your application is complete, it must be submitted to the lender.
Reasons to choose us
Free Mortgage Appointment in Huntingdon
Our free mortgage appointment with a mortgage advisor in Cambridge & Huntingdon is your opportunity to talk about your financial standing and objectives. Our expert advisors are readily available 7 days a week to assist you and answer any questions you may have. We offer support and guidance in areas such as mortgage advice in Cambridge & Huntingdon, equity release, and insurance products.
Searching 1000s of Products
Going with a professional mortgage broker in Cambridge like Cambridgemoneyman can be more advantageous, as we have access to a diverse panel of lenders and the expertise to compare a variety of deals. Our team has extensive experience and in-depth knowledge of these products, enabling us to provide tailored mortgage advice to meet your specific needs.
Our Service
At Cambridgemoneyman, we have a long history of expertise in the mortgage industry, having served customers for over 20 years. Our team of dedicated mortgage advisors in Cambridge & Huntingdon have a wealth of experience and knowledge, accumulated through years of working with a diverse range of mortgage scenarios. Our aim is always to provide the best possible outcome for our customers, no matter their circumstances. Trust us to find you the ideal mortgage product that meets all of your needs.
7 Days a Week
At Cambridgemoneyman, we have a team of knowledgeable mortgage advisors in Cambridge & Huntingdon who are always ready to assist you. We aim to provide you with fast and friendly advice, seven days a week. With our extensive experience, we are able to answer all your questions and help you reach your goals. Our team is available early in the morning until late at night to offer a reliable and flexible mortgage advice service. To schedule an appointment with one of our advisors, simply use our online booking system at a convenient time for you, subject to availability.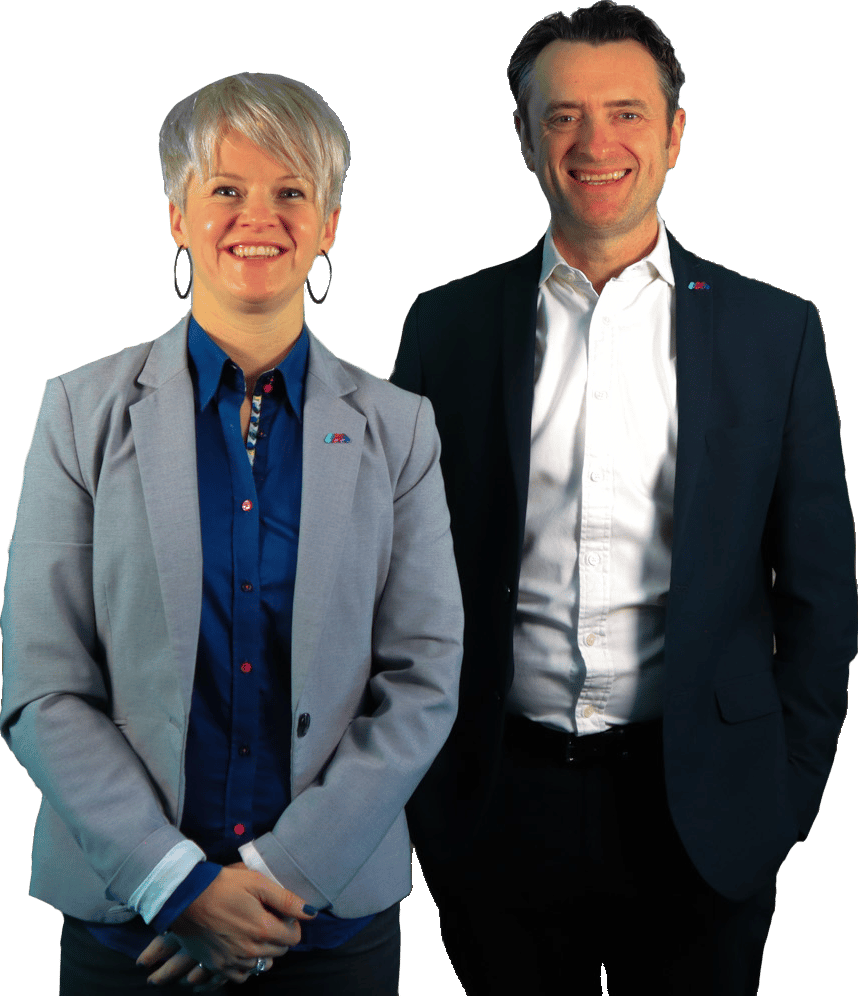 Common Mortgage Questions in Huntingdon
How much can you borrow for a mortgage in Huntingdon?
The amount you can borrow can be influenced by various factors, with your credit score being the most critical. If you have a favorable credit score, a deposit of at least 5% is typically required.
However, if your credit score is poor, a deposit of 10-15% may be necessary. Additionally, the amount of deposit needed can also vary based on the property you are interested in buying.
What do I do if I am ready to make an offer on a property in Huntingdon?
When you've found the perfect property and have your Agreement in Principle in hand, it's time to find the ideal mortgage product for you.
Our team of mortgage advisors in Cambridge & Huntingdon understands the complexities of the home buying process and is here to offer a stress-free, supportive service throughout.
I have been declined by my bank, can you help?
In the case where you have been declined by your bank and are in need of assistance from a Mortgage Broker in Cambridge & Huntingdon, our team are here to help!
We strongly advise that you don't apply to a lot of different banks because this could put you at risk of having a negative credit score especially if you keep getting declined.
Our team can look into why the bank declined you. Common reasons include a poor credit score, a fault in your application or affordability. We do encourage that you make an effort in improving these issues to avoid any future credit applications.
We Search 1000s of Mortgages in Huntingdon